Contacts
Téléphone: 0471 56 30 32 (par sms de préférence)
Mail: sean.thierens@amimo.be
Kinésithérapeute conventioné

Consultations sur RDV :
Lundi, Mercredi, Vendredi 14h30-20h à Etterbeek-La Chasse
Mardi et Jeudi à Evere.

Si aucune plage ne vous convient n'hésitez pas à me contacter afin de trouver une solution.

About
Bonjour, Je suis Sean Thierens, passioné par la kinésithérapie générale et sportive. Durant nos séances, je serai entièrement à votre écoute afin de pouvoir vous dispenser des soins personnalisés de qualité basés sur l…es dernières évidences scientifiques. Ensemble, nous viserons à vous aider à atteindre vos objectifs de bien-être. À très bientôt !
Location and contact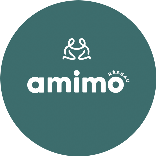 MesaCosa La Chasse
Business hours
| | |
| --- | --- |
| Monday | 08:00-18:00 |
| Tuesday | 08:00-20:30 |
| Wednesday | 08:00-20:30 |
| Thursday | 08:00-20:30 |
| Friday | 08:00-20:30 |
| Saturday | 07:00-20:30 |
| Sunday | Closed |
Education and training
Master en Kinésithérapie - HE VINCI - Distinction. Année de master orientation "Membre inférieur et kiné du sport"
Frequently asked questions
Does Sean Thierens accept new patients?
Yes, Sean Thierens accepts new patients.
Where does Sean Thierens work?
Sean Thierens works at: MesaCosa La Chasse (Avenue des Casernes 20, 1040 Etterbeek); Regengo (Av. du Cimetière de Bruxelles 57B, 1140 Evere).
Does Sean Thierens work in a practice?
Sean Thierens works at the following practice(s):
MesaCosa
Is Sean Thierens contracted?
Yes, Sean Thierens is fully contracted.