préparations à la naissance
en plus des suivis en homéopathie et massages périnataux je peux vous accompagner lors de cycle de préparations à la naissance en prénatal... toutefois, je m'engage pour les suivis post partum à domicile uniquement dans la région proche autour d'ottignies/louvain la neuve...

About
Sage femme depuis 2009, c'est a l'hôpital que je fais mes premiers pas dans ce fabuleux métier. Depuis 2019 je suis installée en tant que libéral et vous accompange en pré et post partum.En 2019 j'ai entrepris une format…ion d'homéopathie uniciste, c'est surtout avec cette casquette-là que je vous reçois au CPBW. Je vous acceuille aussi pour des massages.
Location and contact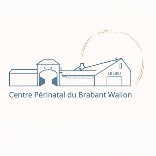 Centre périnatal du BW - Genappe
Business hours
| | |
| --- | --- |
| Monday | 07:00-19:00 |
| Tuesday | 07:00-19:00 |
| Wednesday | 07:00-19:00 |
| Thursday | 07:00-19:00 |
| Friday | 07:00-19:00 |
| Saturday | 08:00-14:00 |
| Sunday | Closed |
Practical information
Parking privé devant l'entrée du lieu
Parking privé à l'intérieur de la cour
Education and training
Bachelier sage femme
Bachelier soins infirmier spécialisation pédiatrie
Homéopathie uniciste (CLH)
Specializations
Homéopathie uniciste autour de la périnatalité
Frequently asked questions
Does Charlotte Alllard accept new patients?
Yes, Charlotte Alllard accepts new patients.
Where does Charlotte Alllard work?
Charlotte Alllard works at: Centre périnatal du BW - Genappe (Rue Dernier Patard 1, 1470 Genappe); Ottignies (rue de la mailaise 10, 1340 Ottignies-Louvain-la-Neuve).
Does Charlotte Alllard work in a practice?