About
Diététicienne comportementale, j'ai à coeur de travailler en collaboration avec mes patients et de les aider à (re)mettre de l'équilibre dans leur vie via l'alimentation. "La meilleure façon de manger est celle qui vou…s convient." PRENDRE UN RDV : https://www.doctoranytime.be/d/dieteticien/aurore-jottard MON SITE : https://www.aurorejottard.com/
Location and contact


MesaCosa Colonel Bourg
Today (08:00 - 20:00)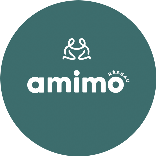 MesaCosa Colonel Bourg
Business hours
| | |
| --- | --- |
| Monday | 08:00-20:00 |
| Tuesday | 08:00-20:00 |
| Wednesday | 08:00-20:00 |
| Thursday | 08:00-20:00 |
| Friday | 08:00-20:00 |
| Saturday | 08:00-19:00 |
| Sunday | Closed |
Practical information
Accessible by wheelchair
21,79,80 arrêt Carene
27 arrêt Pleiades
Stationnement disque/ zone bleu tout autour du centre.
Convention status
Les mutuelles remboursent partiellement les séances diététiques via votre assurance complémentaire. Vous renseigner auprès de votre mutuelle sur les conditions de remboursement (montant et nombre de séances/ an).
Education and training
Diététique et Nutrition, Institut Paul Lambin (UCL), Bruxelles / 2014
La thérapie ACT (acceptation et engagement) dans la prise en charge diététique, France / 2021
Compulsions alimentaires et thérapie ACT, France / 2021
Optimiser ses premiers rendez-vous, les outils de la diététique comportementale au service de l'efficacité clinique et relationnelle, Centre Diététique et Comportement, France / 2021
Les troubles du comportement alimentaire, Centre Diététique et Comportement, France / 2021
Specializations
Approche comportementale de la diététique
Perte de poids saine et rééquilibrage alimentaire
Problèmes cardiovasculaires (tension et cholestérol) et diabète de type 2
Intolérances alimentaires (lactose, gluten, etc.)
Troubles digestifs (reflux, constipation, diarrhées, ballonnements, gaz, etc.)
Syndrôme prémenstruel et syndrôme des ovaires polykystiques
Frequently asked questions
Where does Aurore Jottard work?
Aurore Jottard works at: MesaCosa Colonel Bourg (Rue Colonel Bourg 123-125, 1140 Evere).
Does Aurore Jottard work in a practice?
Aurore Jottard works at the following practice(s):
MesaCosa
Is Aurore Jottard contracted?
Aurore Jottard is partially contracted.